The French platform Cancer and Cognition is the first of its kind dedicated to the study and evaluation of the impact of cancer and its treatments on cognitive functions.
A unique model
A multidisciplinary consortium composed of specialists with comprehensive experience from preclinical testing to the post-cancer period.
We are a multidisciplinary model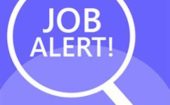 Display on home and articles, Do not miss, Events, News
When cancer impacts memory
"Chemo fog" is a known condition shared by a number of patients treated with chemotherapy. It is a kind of fog which can alter concentration and be very disabling. Side effects associated with cancer, such as fatigue and memory disorders, are now better taken into account by oncologists. Around 5 min of video.
By the Allodocteurs.fr, 17/02/2011 editorial board