Our Services
We propose our expertise, tools and models to the scientific and industrial community
USE OUR SERVICES

Our Clinical services

Evaluation of cognitive impairment in patients during clinical trials,
Design of clinical studies on cognitive impairment that focus on cognition with various treatments,
Studies of specific groups such as the elderly,
Examination of problems related to oral treatments,
Brain imaging protocols (MRI, PET scan).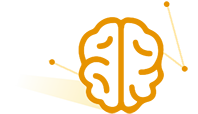 Our Neuropsychological services

Tests : we offer standardised cognitive evaluation adapted to a given situation,
Evaluation of the cognitive impairment perceived by patients : validated questionnaires, quality of life questionnaires
Control of patients' psychological status (anxiety, depression, fatigue…),
Study of the influence of cognitive reserve and metacognition on the incidence of cognitive impairment,
Cognitive rehabilitation as treatment,
Examination of anatomical brain signs of cognitive impairment (using VBM and DTI) or functional brain signs of cognitive impairment (fMRI, PET (Positron Emission Tomography).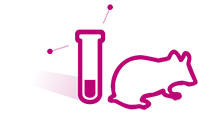 Our Preclinical and Biomarker services

Detection of biomarkers predictive of cognitive deficits in animal models and in patients within the scope of clinical and neuropsychological studies,
Evaluation of the biological parameters that may influence the onset of cognitive impairment,
Assessment of neurobiological parameters in cancer and non-cancer animal models to better understand the pathophysiology of the neurological changes observed in cancer patients,
Focus on new behavioural study protocols in animals to better understand the mechanisms induced by new targeted therapies,
Brain imaging protocols for animal models.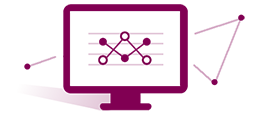 Our Biostatistical services

Support in and/or writing of statistical methodology in study protocols according the approved study design,
Assistance in submitting projects to calls for proposals,
Support in and/or writing of statistical analysis plans,
Statistical analysis and interpretation of results.
Support in and/or writing of scientific reports and articles